Start helping NSO with your time and talents.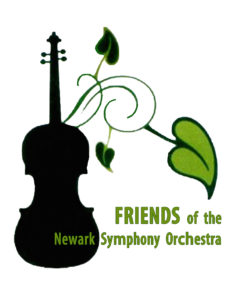 The Friends of the NSO is the orchestra support group. The Friends' volunteers provide
A substantial donation to NSO every year
Refreshments for the audience and musicians
Concert box office staffing
Ushering and greeting at concerts
Wine & Cheese social event to kick off the NSO season
Community and fundraising special events.
Please join us to support NSO !
Annual dues are only $20 for individuals and
$35 for families.
For more information, contact Sally Cornell, president.
sallyc@udel.edu
Our Mailing Address is P.O. Box 5737,
Newark, DE 19714
2020-21 Board Members:
Sally Cornell – President and Treasurer
Anne Elmlinger – Vice-President and membership chair
Joan Ferguson
Virginia Johnson – Corresponding Secretary
Leni Markell
Marian Palley
Nancy Rich – Recording Secretary
Karen Rosenberg – Past president
Sandra Tilford
Judy Villamarin
Flo Waibel
Eunice Wellons