Start helping NSO with your time and talents.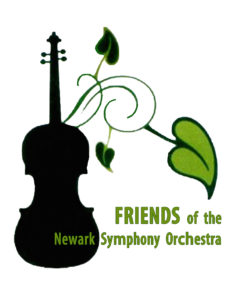 The Friends of the NSO (formerly the Symphony Society) is the Orchestra support group, providing assistance throughout the season. Our volunteers are responsible for many activities:
Refreshments for the audience and musicians
Concert box office staffing
Serving as ushers and greeters
Wine & Cheese social to kick off the NSO season
The annual Caffe' Gelato wine dinner
Sponsoring other special events.
JOIN US and support the NSO !
Annual dues are only $20 for individuals and
$35 for families.
For more info contact:
newarksymphonyfriends@gmail.com
Our Mailing Address is P.O. Box 5737,
Newark, DE 19714
2019-20 Board Members:
Sally Cornell – President
Anne Elmlinger
Joan Ferguson
Virginia Johnson – Corresponding Secretary
Leni Markell
Marian Palley
Nancy Rich – Recording Secretary
Karen Rosenberg – Past president
Sandra Tilford
Judy Villamarin
Flo Waibel – Vice-President and membership chair
Eunice Wellons
In addition, through our fundraising efforts the Friends have donated tens of thousands of dollars to the NSO's operating budget.