Musicians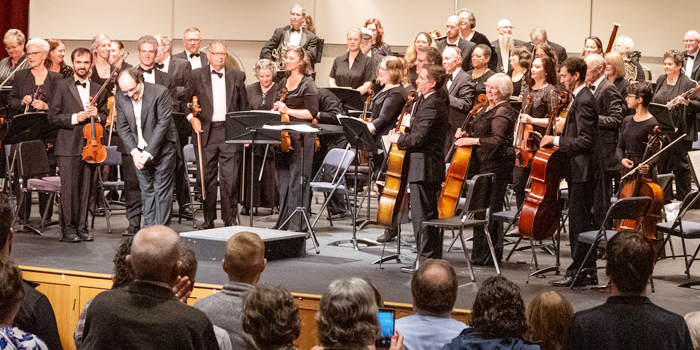 Meet the musicians of your Newark Symphony Orchestra. Learn more >
Music Director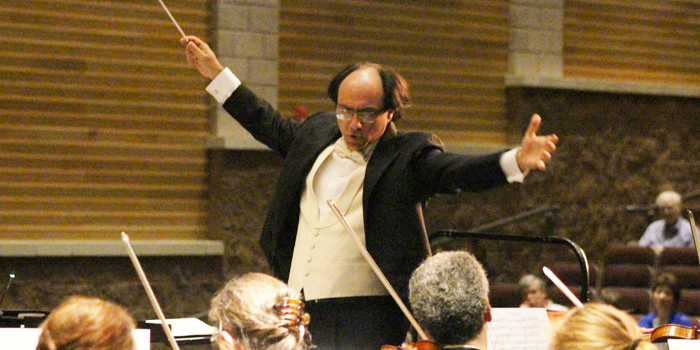 Simeone Tartaglione Music Director of the NSO since 2010 Meet Simeone >
NSO Conductors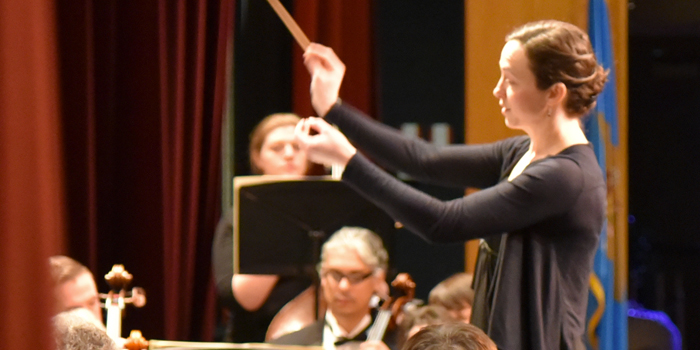 Meet the conductors of your Newark Symphony Orchestra. Learn more >
---
Who we are…
The Newark Symphony Orchestra (NSO) has performed as a community orchestra in Newark, De since its founding in 1966. The orchestra currently includes about 80 performing musicians of all backgrounds, who share a love of classical music.
NSO performs at least eight concerts per season. Four of these concerts are in the Symphony Series, which feature a themed program that mixes familiar repertoire and other exciting orchestral gems. View NSO's performance videos on YouTube. The Chamber Series consists of three concerts featuring the Newark Symphony Chamber Orchestra, Newark Symphony Chorus, and various small ensembles. NSO also performs Family Concerts and special events at other venues, such as the 2008 concert performance of Aïda at Cecil College and the 2011 encore performance of our May program at Appoquinimink High School in Middletown, DE.
The Newark Symphony Orchestra grew its reputation for excellence under its first music director, Harley Hastings, who served until 1982. From 1982-2009, the NSO was directed by professional conductor Roman Pawlowski, who raised our musical horizons to levels not usually achieved by a volunteer orchestra. Simeone Tartaglione, our Music Director since 2010, continues to lead the orchestra into the future!
The Newark Symphony supports music education and outreach in northern Delaware. For more than 40 years we have held annual youth concerto competitions. The winners in both college- and high-school-age divisions each perform with the orchestra at a spring concert.
As a non-profit organization, NSO depends primarily on the generous financial support of our local residents, Delaware arts foundations and corporations, and other sponsors. The Friends of the Newark Symphony Orchestra provides additional volunteer and fundraising support.
NSO is governed by a Board of Directors composed of local citizens, business leaders, arts advocates, and orchestra musicians.