Simeone Tartaglione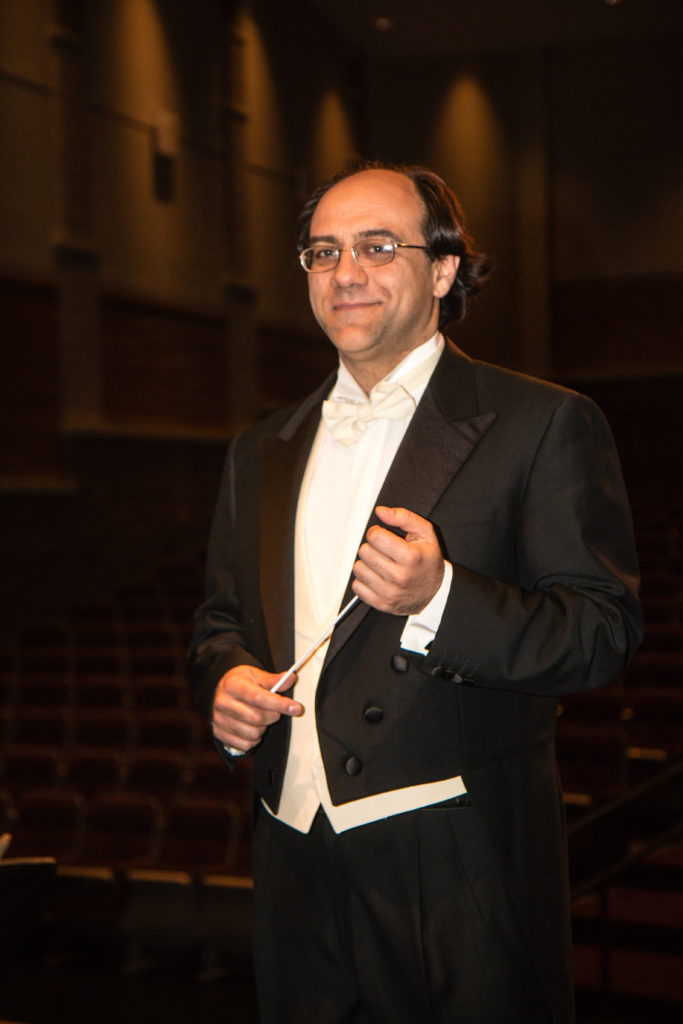 Schooled in the European tradition covering conducting, composition, and opera, Simeone Tartaglione has become a versatile musician with a wide knowledge of and passion for the many areas of this art. He studied in Rome at the SantaCecilia Conservatory and piano performance at the Bellini Institute. He earned a Laurea as Doctor in Italian Literature and Musicology Magna cum Laude and is a published author.
In addition to serving as the Music Director of the NSO since 2010, he is also Music Director of the Delaware Youth Symphony Orchestra, Orchestral Department Head, and piano instructor at the Music School of Delaware and Symphony Conductor at the Maryland Classic Youth Orchestras at Strathmore in Washington DC.
Simeone has had extensive conducting experience in symphonic and operatic repertoire with orchestras from Italy, the United States, Spain, Russia, Romania, Mexico, Ukraine and Bulgaria. He has won numerous competitions and prizes.
In 2005 he became Adjunct Professor of Conducting at the University of Denver while earning an Artist Diploma. He worked as guest conductor, vocal coach, pianist and harpsichord player with the Colorado Symphony Orchestra's Education and Outreach Programs, Central City Opera, Marilyn Horne Foundation.
Invited by Gustav Meier, Simeone moved to Baltimore where he studied at the Peabody Conservatory, earning a Graduate Performing Diploma with a conducting assistantship and serving as Adjunct Faculty for the Peabody Opera Department. Simeone has recorded several CDs and DVDs as conductor and pianist in duo with his wife, violinist Alessandra Cuffaro, the first Italian woman who performed all the 24 Paganini's Capricci in one concert.
Last summer, Simeone accepted the position as Clinical Assistant Professor at Catholic University in Washington DC. He recently made his debut at a sold out Kennedy Center in Washington DC and at Disney Hall in Los Angeles. Simenone also conducted orchestra and chorus for Pope Francis' visit at Catholic University.
Since 2009 he is a paladin of the American conducting technique, and shares his knowledge with many conducing students at Catholic University in Washington and Delaware.